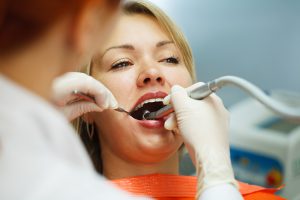 Equally important to the appearance of your smile is establishing a healthy, functional foundation for your teeth and gums. Whether you are experiencing pain, desire a denture alternative, or have difficulty biting due to missing teeth, Dr. Mark Griffiths can address your concerns with sophisticated restorations crafted specifically for your unique goals.
I have been a patient of Dr Griffiths since 2003 and I find him to be extremely knowledgable, experienced and very detailed oriented. He performed a full restoration of my smile and I continually recieve complements from my friends, colleagues and clients. I was extremely lucky to have found Dr Griffiths when I moved here from Seattle. I would highly recommend Dr Griffiths not only for cosmetic dentistry but for regular checkups and oral health.

Scott Humphrey

September 02, 2020

12345
More Reviews
Dental Implants
Dental implants are considered by dentists and patients alike to be the gold standard in tooth replacement. These restorations consist of a titanium post designed to act as a natural tooth root, which is connected by an abutment to a dental crown fabricated to resemble the body of a tooth. Together, these three pieces—the post, abutment, and crown—make up a complete implant restoration that is surgically anchored to the jaw, allowing it to look and function like a natural tooth. Dental implants have numerous advantages over other tooth replacement options, including security and the ability to prevent bone loss.
Composite Fillings
Composite, or tooth-colored, fillings are utilized to address cavities and other areas of the tooth affected by decay. This restoration is made of a strong dental resin that can effectively treat mild to moderate cavities while retaining the durability to withstand chewing pressure. Unlike traditional metal fillings, composite fillings can match the color of your surrounding teeth and bond directly to the tooth structure.
Inlays & Onlays
Inlays and onlays are restorations well-suited to treat decay that is too substantial for a filling, yet too mild to warrant a dental crown. Like the name suggests, an inlay is placed inside of a tooth and requires less tooth preparation than a crown. An onlay is also conservative in nature and designed to repair damage on top of the cusp of a tooth. Both inlays and onlays can seal your tooth, prevent bacteria from entering, and blend in beautifully with your smile.
Dentures
Dentures are effective restorations that can recover the appearance and function of an entire row of teeth. Carefully designed to achieve a natural look and fit, dentures can make it easier to chew as well as enhance confidence when speaking or eating. Depending on your needs, our practice offers both partial and full dentures to restore multiple consecutive missing teeth. Plus, dentures are a conservative treatment and do not require dental surgery to restore your smile.
Dental Bridges
If you have one or more missing teeth in a row, dental bridges can help you replace the entire region without the need for implant surgery. A bridge is a set of artificial teeth that is secured using dental crowns placed on healthy teeth adjacent to an empty space, thereby "bridging" the gap in your smile. Dental bridges are often utilized when a patient prefers to avoid oral surgery, or does not have enough supporting bone for an implant.
Dental Crowns
A crown is a "cap" designed to protect, strengthen, and reinforce a weakened tooth. Dental crowns have a variety of uses, including to restore a tooth after decay, a dental injury, root canal, or implant surgery. They are also fabricated to blend in harmoniously with your surrounding teeth for a beautiful and functional restoration.
Dental Crown Lengthening
Crown lengthening is performed when a dental crown is necessary to strengthen a damaged tooth, but the area surrounding the affected tooth cannot adequately support the crown. This can sometimes occur when a tooth suffers a crack or deep cavity. Rather than extracting the tooth, crown lengthening allows our team to provide a more stable foundation that maximizes the likelihood of a long-lasting restoration. Crown lengthening typically involves a minor bone and gum recontouring procedure to lengthen the tooth structure and enhance the appearance of the gumline.